Ultimate Checklist For Moving Out Of State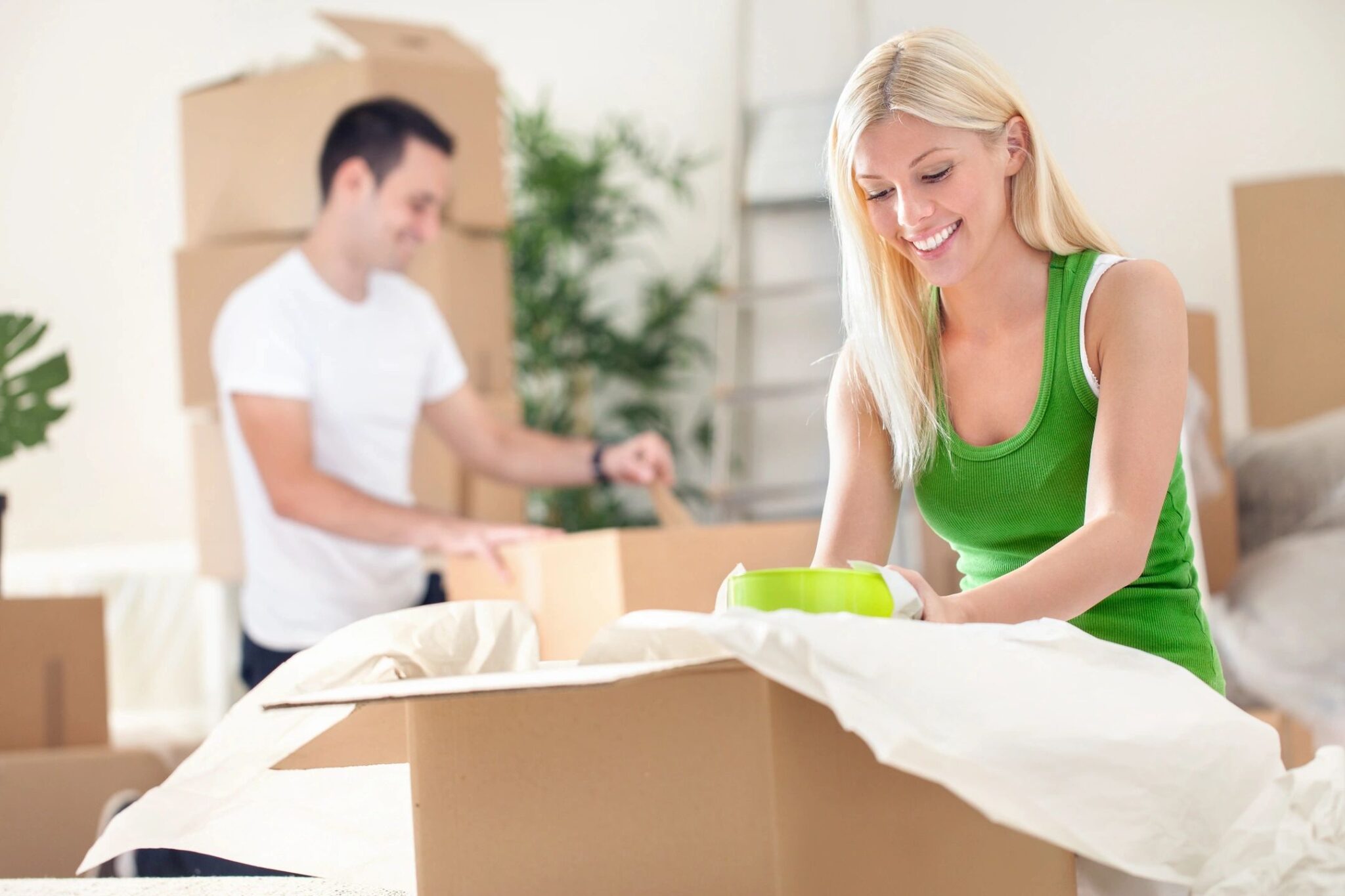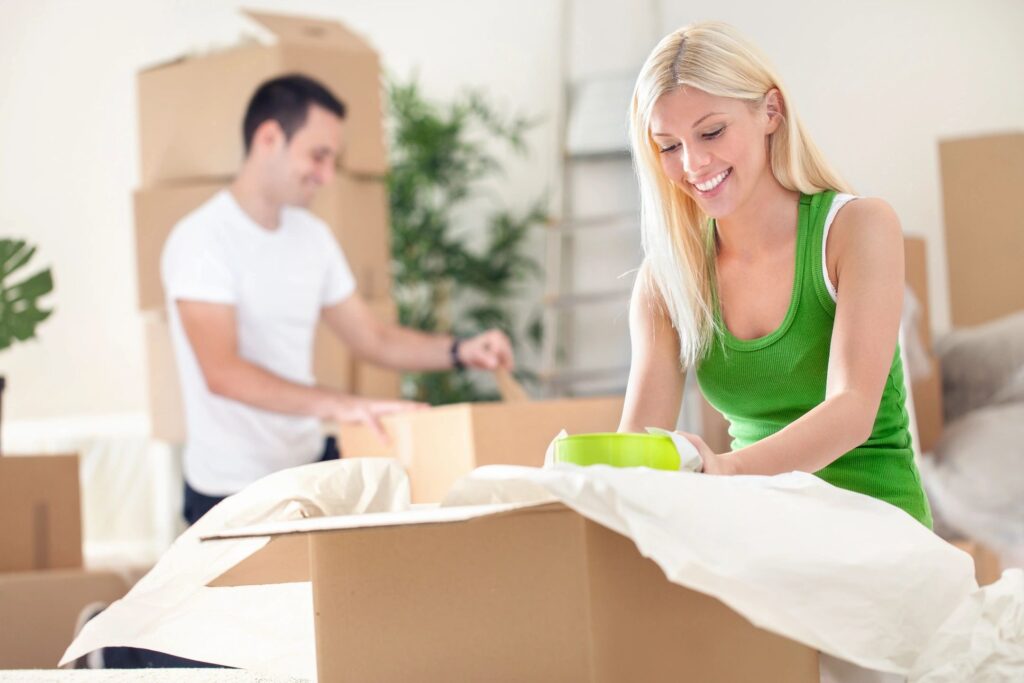 Moving out of state is a big undertaking for any person, and with more than 9% of Americans moving annually, it happens more often than you think. There are so many things to do and plan for when it comes time to move out of your current home or apartment. You have to think about packing, cleaning, changing addresses, finding storage space - the list goes on!
If you are looking for some help with making this transition easier, then you'll want to read our ultimate checklist for moving out of state. We'll provide everything you need to know to ensure the process is smooth and stress-free!
Why Is It Important To Use A Checklist For Moving Out Of State?
One of the most important things to do when moving out of state is to make a checklist. This will ensure that you have everything done before your big move and give you peace of mind knowing there won't be any loose ends after the transition.
Having a checklist to follow is especially important if you don't frequently move, as it can be easy to forget important tasks when dealing with all the excitement of the move.
Our checklist is designed to be used for both long-distance and local moves, so no matter where you are moving to, this guide will help!
Plan Out The Logistics Of Moving
Before you can do anything else on your checklist for moving out of state, you need to have a plan in place for your move. This includes figuring out when you will be moving, how long it will take, and what kind of resources you will need.
Create A Timeline
The first step in this journey is to create a timeline for the move. Do you have a specific date you need to be in your new home? How soon do you want your move accomplished? Make sure to include everything from packing and cleaning to setting up your new home! Be realistic with your timelines and give yourself plenty of time to complete each task.
Plan Out Your Budget
Moving can be expensive, so it's essential to plan your budget ahead of time. Figure out how much money you will need for moving expenses like packing materials, transportation, and temporary housing. You should also set aside some funds for when you get to your new home - there will likely be some costs associated with setting up utilities, furniture, and more!
Hire Equipment Or Movers
Once you've determined your budget, you should be able to figure out how many people you will need to help with the move and whether or not you will need to hire any outside assistance.
If you're hiring movers, request quotes from a few different companies and make sure to ask about insurance. If you're doing most of the work yourself, consider renting equipment like a moving truck or a storage container.
Consider Insurance
If you hire a moving company, they will likely provide insurance with your quote. However, always double-check that it's included and what it covers.
If your belongings are valuable or if there's anything particularly fragile in your home, then it might be a good idea to invest in additional coverage through an insurer that will reimburse any belongings that may end up getting damaged.
8 Steps To Pack Up Your Home
Before you can throw your house-warming party, the second step on our checklist for moving out of state is to start packing your home. While it might sound overwhelming, there are eight easy steps you can take to be strategic and organized.
1. Choose The Order Of Rooms
The first step in packing your home is to choose the order of rooms you will be packing. This will depend on your timeline and how much time you have allotted for the task. It's best to start with rooms you use the least in the home, such as the garage, office, or spare bedrooms, and move your way to more popular areas of the house.
2. Purchase Your Packing Supplies
Next, you should purchase all of the packing supplies you will need. You can usually buy materials at places like Walmart, Target, or Home Depot for a reasonable price. If there are certain items that you know will be difficult to pack manually - such as mirrors or dishes - consider investing in specialty boxes and bubble wrap, so everything is protected during the move.
3. Designate A Holding Area
Once you have your supplies, it's time to designate a holding area for all of your packed boxes. This can be an unused room in your home or even a garage if you have the space. Having a holding area will help you completely clear out rooms without too much clutter getting in the way.
4. Work On One Room At A Time
Now that you've determined the order of rooms and have the supplies you need, you'll need to start the packing process. However, instead of tackling multiple rooms at once, you'll want to work on one room at a time. This will help you stay organized and focus on one room in the home instead of dividing your attention or becoming overwhelmed.
5. Divide Each Room Into Sections
Just because you're moving doesn't mean that you have to take every item with you. Packing your home is a great time to get rid of furniture and clothing you don't want or need anymore. Start going through the room and divide your house into four different piles, one for packing, donating, garbage and selling.
Once you complete this process, you can donate your goods to a local charity and throw away any unnecessary items in the trash. For selling unwanted items, you can use Facebook Marketplace, apps like NextDoor, or even host a garage sale.
6. Measure Out Your Furniture
Before deciding to keep bulky all of the furniture in your home, it's important to compare the measurements of your new home to the furniture you currently have. If there's not enough space in your new home, it might be a better idea to sell your old furniture and buy new pieces when you move.
7. Label Each Box Appropriately
Finally, once you finish packing a box, make sure to immediately label it with the name of the room it belongs in and what is inside. This will help make unpacking a breeze when you finally arrive at your new home.
8. Pack Essentials For Move-In Day
The last item on the packing your home checklist for moving out of state is to keep essentials to the side for move-in day. This includes items like toiletries, a change of clothes, and any vital documentation. You can pack these items in a suitcase or storage container, so they're easy to access when you arrive at your new house.
Tasks To Complete Before Moving Into Your New House
Now that you've completed your packing checklist for moving out of state, it's time to move into your new house. However, there are a few items you'll want to check off your checklist before even making the journey to your new home.
Inspect The Home
First, make sure to inspect the home thoroughly for any damage or issues. Some problems might include water seepage in your new basement or cracks in the exterior walls of your home. While you can inspect it yourself, it's best to hire a professional to do a complete home inspection to ensure everything is in order.
Replace Immediate Problems
If the home inspection uncovers any significant issues, such as cracks in the wall or malfunctioning appliances, it's essential to replace them immediately. While you might be thousands of miles away, you can still hire the necessary experts to come out to the house and fix your home issues.
Renovate Or Paint Areas Of Your Home
If you want to update the paint in your home or change the flooring, you can complete this task before moving any of your furniture in. This will help make the unpacking process a little bit easier, and you won't have to worry about accomplishing any renovations while trying to unpack your belongings. While you don't need to complete every renovation right away, such as replacing door handles or updating your cabinetry, it's still important to prioritize the most necessary updates.
Change Your Address
Don't forget to change your address with the post office and all important institutions. You can either do this yourself online through USPS or hire a service to help you with the entire process. This will ensure that you continue to receive mail and package deliveries to your new address without missing anything important along the way.
Get Utilities Connected
Don't forget to get your utilities connected as soon as possible. This includes water, gas, electricity, and even cable or satellite TV. After traveling for hours, the last thing you want is to come home to a house that doesn't have any power! You can take care of this by contacting the respective companies ahead of time and giving them your new address.
Update The Locks
You'll also want to update the locks on your new home as an extra security measure. While it's likely that you've received all keys, you never know if the previous owner still has copies. To update the locks, you can either hire a locksmith or purchase new locks for each door of your house.
Cleaning The House From Top To Bottom
The last item on your checklist for moving out of state is to clean every inch of your home. You'll want to do this before you bring in any new items or start unpacking. Some of the most common places you should consider cleaning includes:
Replace Air Filters
Washing Machine
Stove
Refrigerator
Floors
Walls
Toilet Seats
Cabinets
Ceiling Fans
Light Fixtures
If you don't have time to thoroughly clean your home before moving in, hire a professional cleaning service to do it for you. This will ensure that your home is clean and ready to live in before you even unpack your boxes.
How Many Moving Boxes Do I Need?

Many people prefer to estimate the amount of moving boxes they will need by square feet, as it can account for items such as a larger kitchen, dining room, basements and even closet space. Based on your home's square footage, below is a rough estimate of the number of cardboard boxes you will need.
Less than 750 square feet
Small boxes: 14
Medium boxes: 11
Large boxes: 5
Extra-large boxes: 3
Less than 1000 square feet
Small boxes: 17
Medium boxes: 15
Large boxes: 7
Extra-large boxes: 4
Less than 1250 square feet
Small boxes: 23
Medium boxes: 22
Large boxes: 11
Extra-large boxes: 6
Less than 1500 square feet
Small boxes: 32
Medium boxes: 31
Large boxes: 16
Extra-large boxes: 10
Less than 1750 square feet

Small boxes: 37
Medium boxes: 35
Large boxes: 20
Extra-large boxes: 12
Less than 2250 square feet

Small boxes: 42
Medium boxes: 41
Large boxes: 26
Extra-large boxes: 15
Less than 2500 square feet
Small boxes: 48
Medium boxes: 47
Large boxes: 30
Extra-large boxes: 18
Of course, your home is unique to you and your belongings, and only you will know best. Visiting our moving box calculator to understand your needs better today.