How To Drive a Penske Truck Towing a Car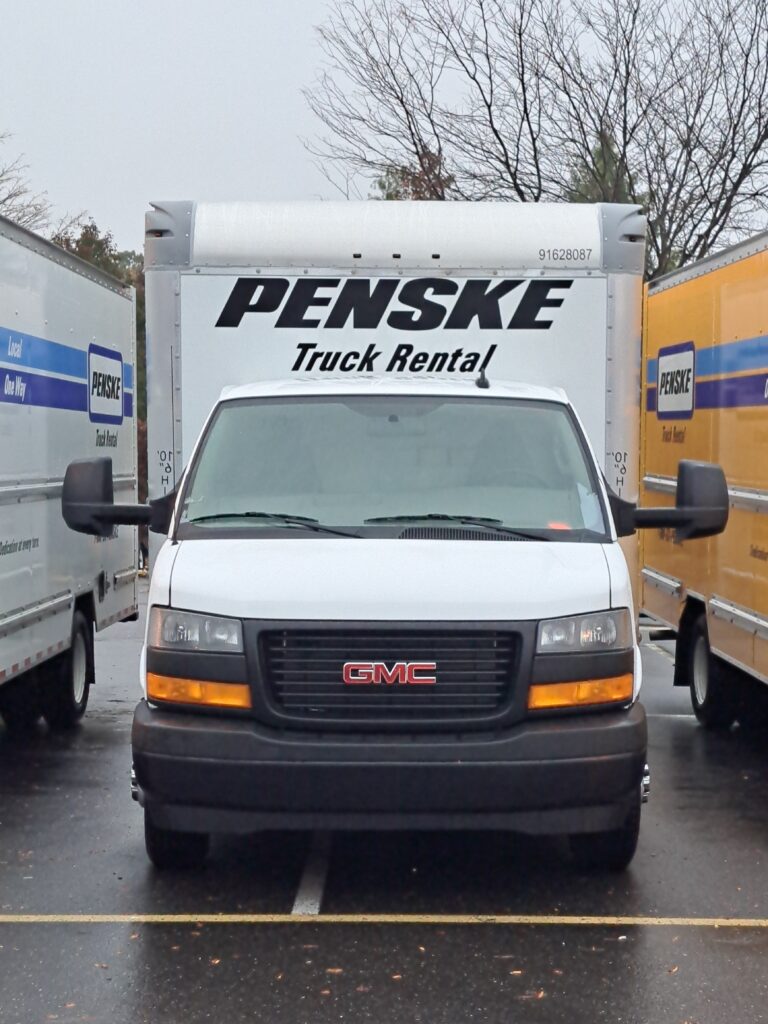 What's it like to drive a Penske truck towing a car? If you're looking for information about moving a Penske Truck with a car trailer, car carrier, car dolly or tow dolly this post is for you! Moving cross country, or even just a few hours away, comes with a long list of to-dos. After all, you want to be certain that you can move your entire life in one clean, efficient task. The biggest of all of the action items on your to-do list is certainly moving all of your belongings and your vehicle at the same time. So often, we make the assumption that we can handle the Penske ourselves, but that alone comes with a lot of stress. When you add on top of driving a Penske also have a car in tow, your move becomes downright nerve-racking and difficult.
Penske with Car Trailer
That is a major reason why hiring a driver for your Penske with car trailer is so beneficial, but it's not the only reason. The invaluable time you have in your final days in your old home is far better used to making more memories with friends and family, getting to stop at all your favorite restaurants one last time, or finishing your bucket list of adventures in the area. All of those are much more exciting ways to use your time – ways you will look back on with gratitude that you were able to make the most of your final days in your old area
Another reason to hire a professional when to drive your Penske with Car Trailer. Reverse! If you have never driven a Penske with car trailer in reverse, it is very difficult. Penske trucks are hard enough, as is. With no rear-view mirrors in most full-size trucks. But when you add a pivot point, it can be downright overwhelming and confusing, leading to some difficult and dangerous situations. We recommend you research this thoroughly before beginning any journey.
And lastly, we want you to arrive safely! Without experience driving all around the country, in all weather conditions, to drive a Penske truck towing a car can actually be dangerous for you and all of your belongings. That isn't only true in the winter months, either. Uncertainty about where you're driving, paired with a lack of experience driving large vehicles (with trailers attached) equates to increased risks. Driving a Penske with car trailer is a far different experience than driving a truck or vehicle long distance. Without expert knowledge that comes from years of practice, you could end up in a scary situation. Though all of the reasons we mentioned are all important, perhaps the most beneficial reason to hire a professional to drive your Penske with car trailer is simply the stress relief that comes from one less time-consuming task being on your plate. You have far more exciting things to worry about than driving your belongings many long hours and days to a new location.
Don't unnecessarily burden yourself! With so much to do and the endless logistics to coordinate, moving your life can be chaotic. Moving your belongings shouldn't be.
So regardless of where you rent your moving truck from, the size of the truck you need, or if you need your vehicle towed, we can handle it all.
Our dedicated, experienced professionals ensure your cherished belongings arrive at your new home safely and on your schedule. Your priorities are our priorities. We've earned the reputation as one of the nation's premier long-distance Truck Rental Drivers by putting our clients first with every move. Give yourself the gift of a stress-free moving experience with us as your trusted moving partner. Hire a Truck Rental Driver today.
To learn more about Penske Truck Rentals, please see our comprehensive guide.
For additional moving information, please read our next article entitled Towing a Car Trailer.