Moving Help: A Comprehensive Guide 
Moving to a new home can be a thrilling experience, filled with excitement and anticipation. However, it can also be one of the most stressful experiences you'll ever face. From packing up all your belongings to figuring out how to get everything from one place to another, the process can be incredibly time-consuming and physically demanding. This is where moving help services come in. Moving help services are designed to make the moving process easier and less stressful by providing assistance with the various tasks involved. Whether you're in need of assistance with packing, loading, and unloading, or transportation, there are moving help services that cater to your specific requirements. In this guide, we will delve into the world of moving help services, exploring the various services offered and how you can find the best one to suit your needs. We will also address important aspects such as truck size comparisons, determining the ideal size for your move, tips for moving to college, and moving long-distance with a young family. Whether you're planning a local or long-distance move, this guide will provide valuable insights into how moving help services can simplify the moving process and make it a less stressful experience.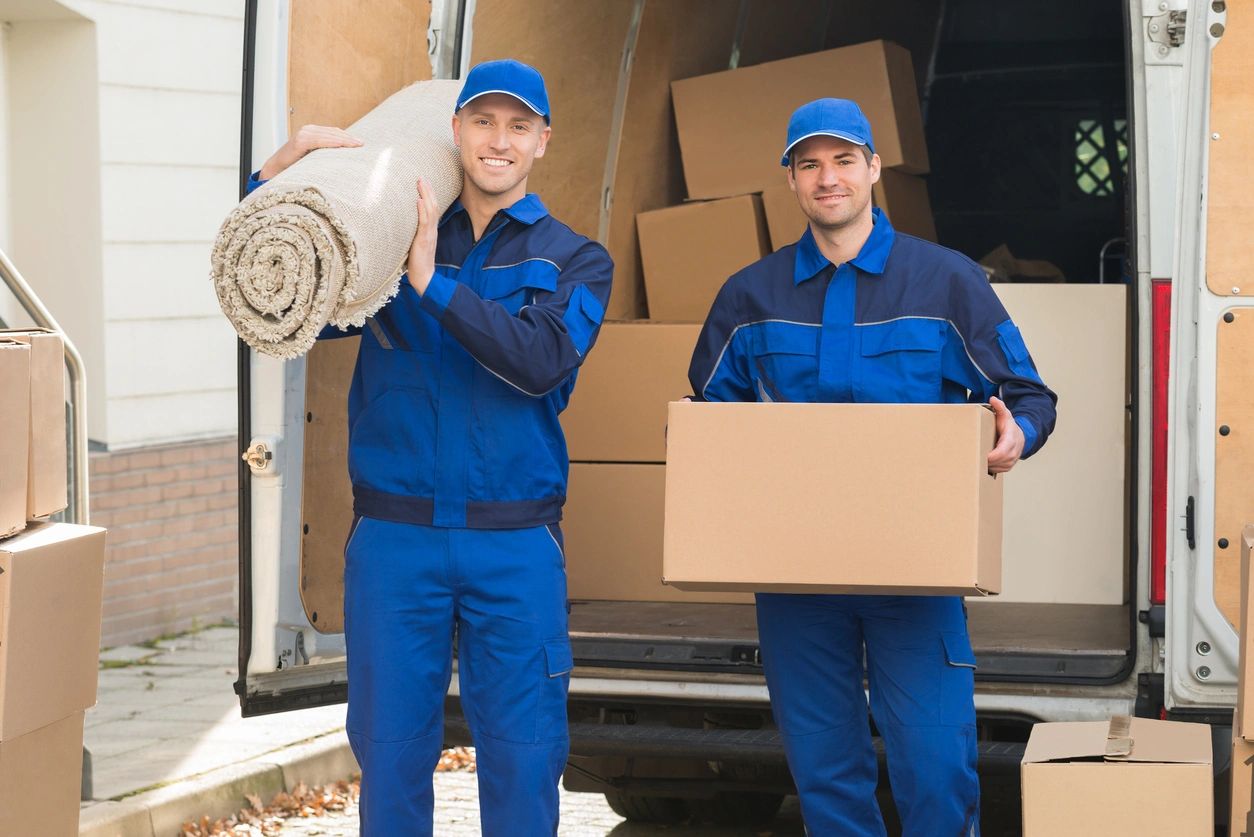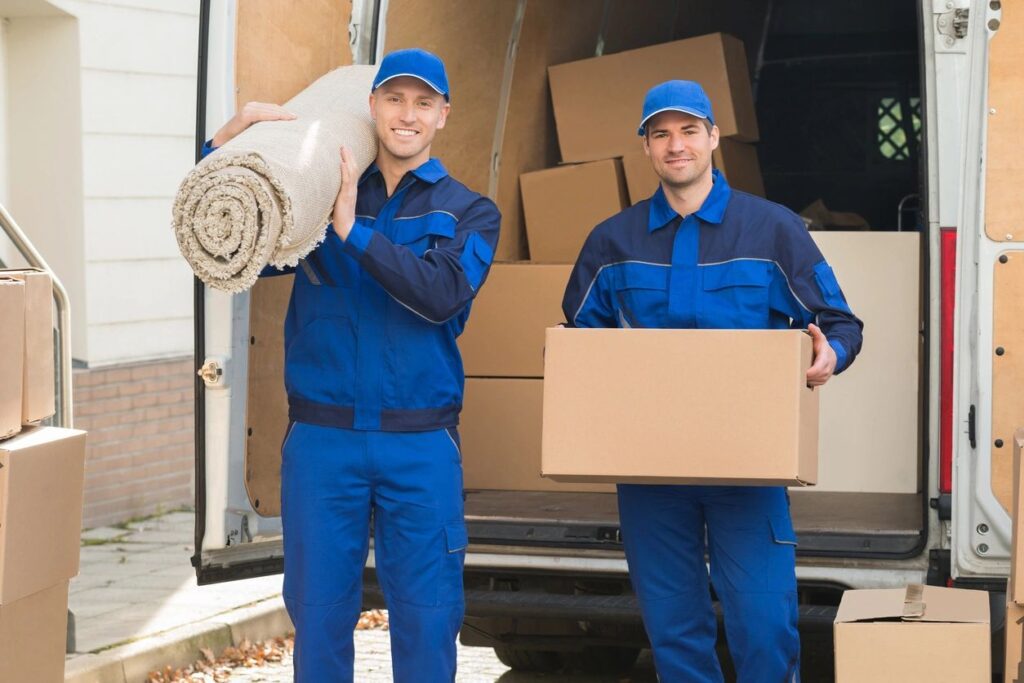 What Are Moving Help Services?
Moving help services are companies or individuals that provide assistance with various tasks involved in the moving process. These services are designed to make the moving process easier and less stressful, whether you're moving locally or long distance. Moving help services can include a range of services, from full-service moving and packing to loading and unloading, to transportation services. Whether you need help with just one aspect of the move or the entire process from start to finish, there's a moving help service out there that can meet your needs.
Some common services offered by Truck Rental Driver and its affiliates include:
Packing: This involves carefully packing all your belongings in boxes, labeling them, and making sure they're protected during transit.
Loading and unloading: This involves moving your belongings from your old home to the moving truck, and then from the truck to your new home.
Transportation: This involves driving your belongings from one place to another.
Unpacking: This involves unpacking all your belongings in your new home and setting them up in their new place.
Full-service moving: This involves handling all aspects of the move, from packing and loading to transportation and unpacking.
Transportation: If you have a rental truck or trailer, you may still need help with the actual transportation of your belongings. Truck Rental Driver specializes in this type of service.
When choosing a moving help service, it's important to find one that offers the services you need, and that you can trust. You should get referrals from friends and family, check online reviews, compare quotes, and check credentials to ensure you're getting the best service for your money. With the right moving help service, you can focus on settling into your new home, rather than worrying about the physical aspects of the move.
For much more information about moving help, please use the table of contents below to navigate through all the information you will need for a successful moving experience.
Table of Contents for Moving Help and Moving Help Services
A professional truck rental driving and moving company offer a convenient solution for individuals who are moving. Truck Rental Driver provides both full-service and self-service options, including truck rental, packing materials, and storage. The team of movers is carefully selected, trained, and knowledgeable to handle all aspects of the moving process efficiently. The company also offers amenities such as climate-controlled trucks, GPS tracking, and insurance options to ensure a stress-free moving experience at affordable rates.
Provides an ultimate moving planner and timeline to help individuals break down the moving process into manageable tasks. From three months prior to the day of the move, the article walks through all the necessary steps, including choosing a moving company, arranging for utilities, packing up personal items, and unloading at the new home. Emphasizing the importance of labeling boxes and scheduling a cleaning service for the old home. This moving planner and timeline aims to make the moving process easier and less stressful.
Moving into a new home can be exciting. Creating a new house checklist helps stay organized and make sure everything gets done. Tasks include organizing finances, packing and labeling boxes, planning the move, setting up utilities, changing addresses, unpacking, and cleaning the new home. By taking care of these tasks, the move can go smoothly and the new home can be enjoyed right away.
Hiring professional packing and moving services can simplify the process of moving. However, with numerous options available, it can be difficult to select the best one. To find the right packing and moving services, start planning early, determine your needs, research different companies, get estimates from multiple companies, understand the contract terms, consider the company's experience, check for additional charges, ask about insurance, look for a company with a good track record, and don't be afraid to negotiate. By doing so, you can ensure a smooth and stress-free transition to your new home.
The article offers tips for packing for a move, including what not to pack (such as hazardous materials) and what supplies to invest in (such as strong moving boxes and packing tape). It also provides advice for loading a U-Haul, including getting organized and packing room by room, and suggests labeling every carton in detail and using padding to keep belongings safe. The article also provides tips for packing fragile items and winding electrical cords and emphasizes the importance of sealing each carton tightly.
Moving long distances can be expensive, but there are several cheap ways to move. Renting a moving truck is a cost-effective option that allows you to have complete control over the process. Another option is to use a moving container company that offers a stress-free moving experience without the need to drive a large truck. Hiring a moving company can also be an affordable option if you look for discounts and schedule your move during the off-season. Shipping your belongings can also be cost-effective, especially if you have a limited amount of stuff and don't mind being without your belongings for a while.
Renting a Budget truck to move can be a cost-effective alternative to hiring a full-service moving company. Renting a Budget truck can provide more flexibility in terms of moving pace, and can be more affordable compared to moving companies, who often charge by the hour. Drivers need to have a valid driver's license, however, hiring a professional driver can be an option. It's important to reserve the truck in advance, choose the right size, plan the route, and pack belongings properly.
Finding a driver for a one-way U-Haul rental can be a challenge, but there are several options to consider. You can ask friends and family, hire a professional driver, use a ride-share app, or hire a full-service moving company. When choosing the best option, it is important to do your research and compare prices. Be sure to book your rental as far in advance as possible to ensure that you have a vehicle available.
A one way Ryder truck rental with a driver is a great transportation solution for long distance moves or road trips. The rental truck can be dropped off at a location near the final destination, eliminating the need to return the vehicle to the original rental location. With a one way rental, a professional driver can handle the driving and provide peace of mind for those who are not comfortable driving a large truck. The rental also provides extra storage space, flexibility in route planning, and access to reliable, well-maintained vehicles.
Moving a family is a complex and demanding task. There are many factors to consider, including logistics, such as packing and transporting household belongings, hiring a moving company, and coordinating the move. Emotional challenges include leaving a familiar environment and saying goodbye to friends and neighbors. Financial challenges include the cost of hiring a moving company, temporary housing, and packing materials. Adjusting to a new environment can also be stressful and overwhelming but can be made easier with research and community involvement.
Moving with a baby can be a challenging experience, but planning and organization can make it smoother. Packing early and decluttering can help with organization and reduce stress. Keeping the baby's routine as normal as possible, packing a first night bag, and setting up the baby's room first are important tasks in the move. Hiring a babysitter or asking for help can also reduce stress.
Hiring a driver for your U-Haul when moving to the west coast can be a cost-effective alternative to driving yourself or using a professional moving company. Before hiring a driver, it's important to determine your budget and needs, research and compare prices, check references and reviews, and make a written agreement. Good communication and exchanging contact information throughout the planning process and during the trip is key to ensuring a smooth and successful move.
Moving to a new home can be a difficult task, but there are steps you can take to make the process smoother and less stressful. Start by planning early, making a list of tasks to be completed, breaking them down into smaller chunks, and setting deadlines. Consider decluttering your home, creating an inventory list, hiring a professional driver, and having a plan for your first night in the new home. By following these tips and hiring a driver, you can focus on other aspects of the move and reduce the risk of accidents or damage to your belongings.
This article provides a summary of the various options for student movers. The options discussed include hiring a professional moving company, using a rental truck or trailer, using a moving container or pod, and using a dorm room moving service. Factors such as the size and distance of the move, budget, and physical ability should be considered when choosing the best method for moving. To ensure a smooth and stress-free experience, proper preparation, including organized packing and securing loose items, and researching and comparing different moving options is recommended.
U-Haul is a popular choice for college students moving into dorms or apartments due to its convenience and affordability. It's important to plan ahead by decluttering, making a list of what to bring, and labeling boxes with contents and the room they belong in. U-Haul offers flexibility by providing various vehicle sizes and insurance options, and there are also driving services available. With proper planning and organization, moving into college with U-Haul can be a smooth and stress-free process.
Moving a cat to a new home can be a stressful experience for both the owner and the pet. However, with proper planning and preparation, the transition can be made smoother. The key points to remember are to start planning early, choose the right carrier, keep the cat comfortable during the trip, set up a safe space in the new home, keep the cat's routine consistent, introduce the cat gradually to their new surroundings, keep the cat indoors for a few weeks, and keep an eye on the cat's behavior. By following these tips, owners can help their feline friends adjust to their new home.
Moving can be a stressful experience for many people, but there are strategies to reduce the stress and make the transition as smooth as possible. Start early by packing and organizing, make a plan for packing and moving, get organized by decluttering and labeling boxes, and enlist the help of friends and family or a professional moving company. Additionally, taking care of oneself by eating well, getting rest and hydration, and relaxing can reduce stress, as well as updating important information and setting up the new home quickly.