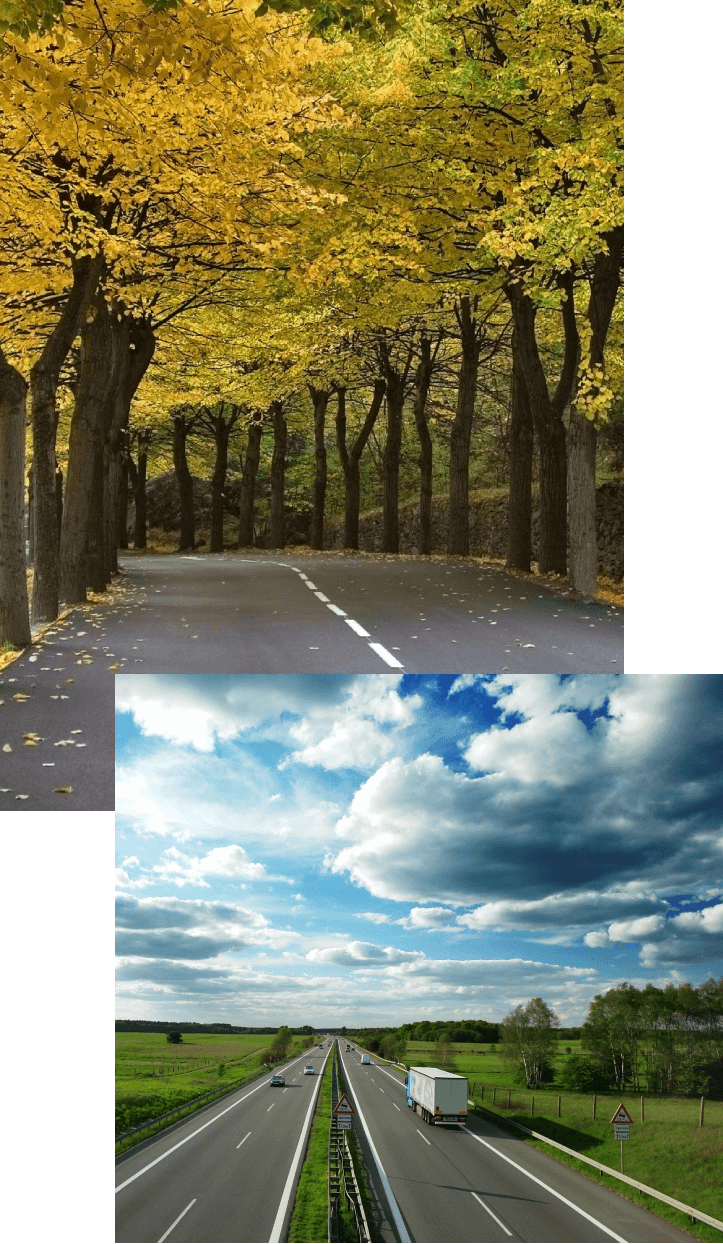 Maximizing Your Move with Penske Truck Rentals: A Step-by-Step Guide
Moving can be a complex process, but with the assistance of a Penske truck driver, it can be much more manageable and efficient. That's why we have put together this guide for driving a moving truck. Below you will find everything you need to have a successful move.
As a trusted name in the truck rental industry, Penske offers top-of-the-line trucks and equipment to make your move as easy as possible. When moving with a Penske truck, selecting the right size truck for your needs is crucial. Penske offers a range of truck sizes to accommodate different moving scenarios, from a small studio apartment to a large family home. The size of the truck you choose will depend on the amount of belongings you need to move, the distance of your move, and the size of your current living space. It's important to choose a truck that fits your needs so that you have enough space to pack your belongings securely and efficiently.
Loading the truck properly is a critical step in ensuring that your belongings arrive at your new home safely. Penske provides moving supplies, such as furniture pads and tie-downs, to secure your items during the move. When packing your belongings, it's important to use efficient and effective techniques to maximize the space in the truck and protect your items. This may include disassembling large furniture, packing items in boxes, and securing items with tie-downs.
Driving a rental truck can be a new experience for many people, but Penske's trucks are designed to be easy to drive and come with a comprehensive manual to help guide you along the way. The trucks are equipped with the latest safety features, and Penske offers 24/7 roadside assistance for added peace of mind during the move. Whether you're driving a few miles or across the country, you can rest assured that you're in good hands with a Penske truck.
Finally, it's important to take your time and follow proper safety guidelines when unloading the truck at your new home. This may involve using dollies and furniture pads to move heavy items, and being mindful of your surroundings when backing the truck up to the loading dock. By following these guidelines, you can ensure a safe and successful transition to your new home with a Penske truck.
Overall, driving a Penske truck can be a great option for moving your belongings, but it's important to be ready for the challenges that come with operating a larger vehicle. Don't stress, just take your time, follow all safety guidelines, and always be aware of your surroundings. And if driving your Penske truck feels like too much, our team of professional truck drivers are here to help every step of the way.
For much more information about Penske Trucks or driving one, use our table of contents below to find all the details you will need for a successful move with Penske.
Table of Contents for Penske Driver's Guide
Renting a moving truck can be an economical and convenient solution for moving. To find the best company for your needs, it's important to research and ask the right questions. The article lists 10 questions to ask, including the cost of the rental, size of trucks available, additional services offered, fuel policy, discounts, minimum rental period, driving restrictions, cancellation policy, and insurance policy. By asking these questions, you can compare costs and services offered by companies such as Penske, Ryder, U-Haul, Enterprise, Home Depot, and Budget.
One-way rental trucks are a cost-effective and convenient solution for long-distance moves or transportation of large items. Companies such as Penske and U-Haul offer flexibility in that you can pick up the truck at one location and drop it off at another. Hiring a professional driver, through companies like Truck Rental Driver, is another option for those not comfortable driving large vehicles or who want to save time. One-way rental trucks are well-maintained, come with a variety of insurance options, and offer 24/7 customer service. Booking a one-way rental truck is a trusted transportation option with many benefits.
A one-way Penske rental with a driver is a great option for a long-distance move or road trip. It offers several benefits, including the convenience of not having to drive a large vehicle, saving money on gas, avoiding wear and tear on your own vehicle, flexibility in route planning, extra storage space, and the peace of mind of having a professional driver. With a one-way Penske rental, you can sit back, relax, and enjoy the journey, making it a smart and stress-free choice for your transportation needs.
Driving a Penske truck requires careful preparation and attention to safety. It is important to familiarize yourself with the vehicle, understand its weight and size limitations, and inspect it before each trip. It is also crucial to plan your route in advance, leave plenty of space between you and other vehicles, use caution when changing lanes, take breaks when needed, communicate with other drivers, be extra cautious in inclement weather, and follow all traffic laws. With these tips in mind, you will be on your way to a safe and successful journey.
Driving a Penske truck and towing a car can be a stressful task, especially for those without experience. Hiring a professional driver for your Penske truck with a car trailer can bring many benefits, including more time to make memories with friends and family, relief from the stress of driving a large vehicle, and assurance that your belongings and vehicle will arrive safely at your new home. A professional truck rental driver can also handle the uncertainty of driving a Penske truck in different weather conditions and provide the expert knowledge that comes from years of practice. Don't burden yourself with the task of driving a Penske truck with car trailer and hire a truck rental driver today to have a stress-free moving experience.
Hiring a professional driver to move a rental truck while towing a car trailer can provide several benefits during a long-distance move. Firstly, it can save time and allow the focus to be on making memories with friends and family in the final days at the old home. Secondly, the lack of experience driving large vehicles with trailers attached can lead to dangerous situations, which a professional driver can avoid. Lastly, having a professional take care of the driving aspect of the move can relieve stress and provide peace of mind for the individual.
Penske offers a variety of moving trucks to choose from, each with its own specific dimensions and weight capacity. Whether you're moving into a studio apartment or a five-room home, there's a truck that will fit your needs. From the smallest 12-foot truck to the largest 26-foot truck, Penske has you covered. Additionally, some trucks are tow-capable, making it easy to transport both your belongings and your vehicle at the same time.
Penske 10-foot truck rental is an ideal solution for your moving needs. It offers affordability, convenience, fuel efficiency and easy loading, making it a cost-effective option for small moves. With over 50 years of experience in the truck rental industry and a reputation for reliability and excellent customer service, Penske is a trustworthy choice. The company offers flexible rental options and additional features to make your move easier. Renting a Penske truck is simple and stress-free, ensuring a smooth moving experience.
The Penske 12-foot truck is a great option for those looking to move small to medium-sized loads. It is spacious, with a maximum payload of up to 4,400 pounds, and designed for convenience with features like a low deck and fold-down ramp. Renting a Penske truck also offers cost savings compared to hiring a full-service moving company and the flexibility to choose pickup and drop-off locations and rental periods. Additionally, Penske is a trusted name in the moving industry, ensuring that the truck is well-maintained and reliable.
The Penske 16 Foot Truck is a great option for anyone in need of a reliable and convenient way to transport items. With its compact size, it can hold the contents of a one to two-bedroom home, or up to 5,000 pounds of cargo. Additionally, the truck offers cost-effective pricing, convenient features such as a wide and tall cargo door, an automatic transmission, and a fuel-efficient engine, as well as additional services and amenities such as moving supplies and GPS navigation. Penske also offers flexible rental terms, making it an ideal choice for many transportation needs.
The Penske 22 foot truck is a popular option for both personal and commercial use with its spacious interior and high capacity. It can hold the contents of a three to four-bedroom home or up to 10,000 pounds of cargo. To maximize the capacity of the truck, one should measure and plan the load, use packing materials and straps to secure the items, pack heavy items at the bottom and lighter items on top, and utilize the entire space including the cab. Penske also offers additional services and amenities to help make your move or transport easier, making it a reliable choice for transportation needs.
The Penske 26-foot truck is a popular choice for both personal and commercial transportation needs due to its size and range of benefits. The 26-foot truck provides ample space and has a loading capacity of up to 10,000 pounds, making it ideal for moving or transporting large items. In addition to its spacious interior and convenient features, Penske offers additional services and amenities such as moving supplies, GPS navigation, and roadside assistance. Renting a Penske 26-foot truck can also be cost-effective and flexible, with the option of special discounts and flexible rental terms.
Unpacking a moving truck can be a daunting task, but with careful planning and organization, the process can be made smoother and easier. It is recommended to start by organizing your belongings, recruiting helpers, and using tools such as dollies or hand trucks to move heavy items. Unpacking the essentials first and taking breaks as needed can help reduce stress and settle into your new home. Finally, don't forget to recycle cardboard and packing materials, and take your time unpacking to avoid feeling overwhelmed.