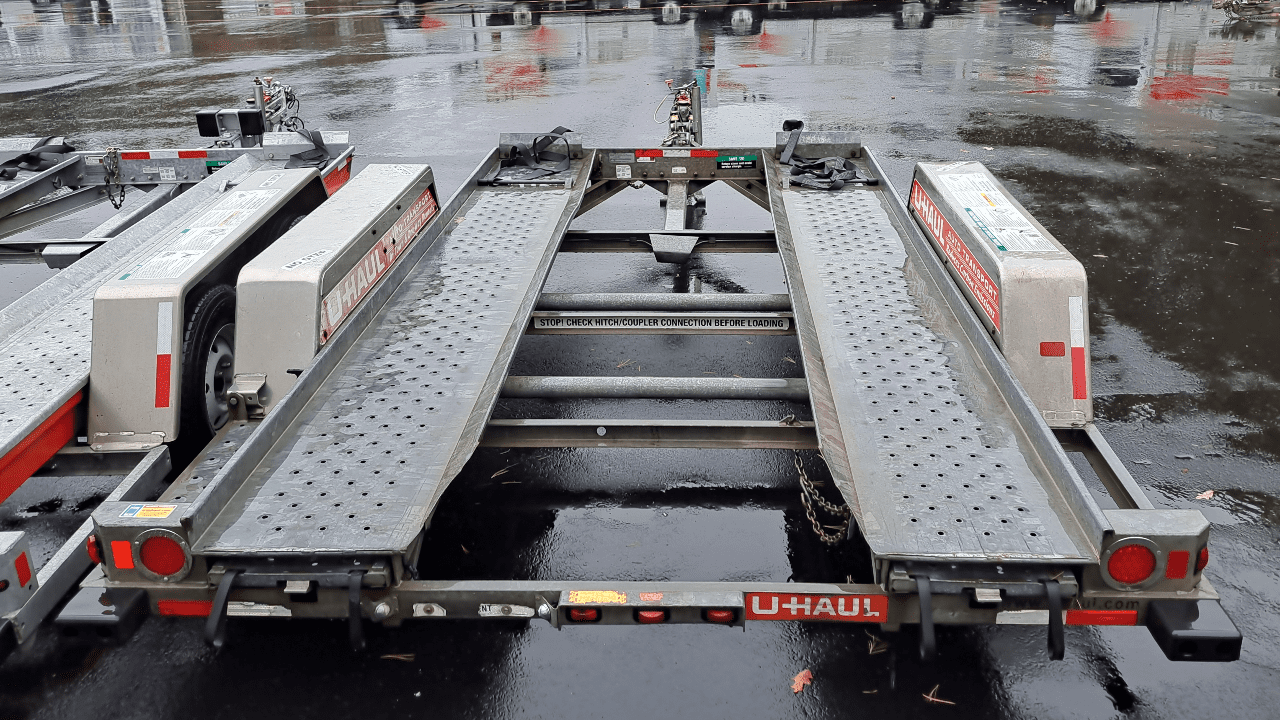 How To Drive a U-Haul Car Trailer
Moving long distance, or even just a few towns away, comes with a long list of things to do. After all, you want to be certain that you can move your entire life at one time. The biggest of all of the to-do items on your list is certainly moving all of your belongings along with your car. So often, we assume that we can handle a U-Haul by ourselves, but that alone comes with a lot of stress. On top of it all, when you factor in a U-Haul car trailer, your move becomes overwhelming. That is a legitimate reason why hiring a driver for your U-Haul car trailer is so important, but it's not the only reason. Here are three reasons you should partner with a professional for your move.
As you likely already know, moving comes with countless action items.  And there seems to never be enough time to comfortably finish all of them. The action item that takes up most of your time is physically moving everything that you own, including your vehicle. That can include packing up the U-Haul, and later unpacking it. However, when it comes to long distance moves, the time it takes to load and unload is minimal when you compare it against the drive to your new home. The drive time for a moving truck typically takes many long hours. Driving with a U-Haul car trailer in tow takes even longer!
Driving A U-Haul with Car Trailer
Without experience driving all around the country, in all weather conditions, driving a large U-Haul car trailer can actually be dangerous. Both for you and all of your possessions. That isn't only true in the winter months, either. Uncertainty in where you are driving, paired with a lack of experience driving a large vehicle with a car trailer attached equates to increased risks. Driving a U-Haul car trailer is a far different experience than driving a truck or vehicle long distance. Without expert knowledge that comes from years of practice, you could end up in a frightening situation. Though the reasons listed are all insignificant, perhaps the most valuable reason to hire a professional to drive your U-Haul car trailer is simply the stress relief that comes from one less laborious task being on your plate. You have far more exciting things to worry about than driving your belongings many hours to your new location. Don't unnecessarily overwhelm yourself!
Enjoy Your Final Days In Your Home
The remaining time you have in your final days in your old home is invaluable. Far better use of time may be to make additional memories with friends and family, stop in at all your favorite restaurants one last time, or finish your bucket list of adventures in the area. All of those are much more exciting ways to use your time more wisely and serve as a way for you to look back on with gratitude that you were able to make the most of your final days in your old home.