Maximizing Your Moving Needs with the Penske 12 Foot Truck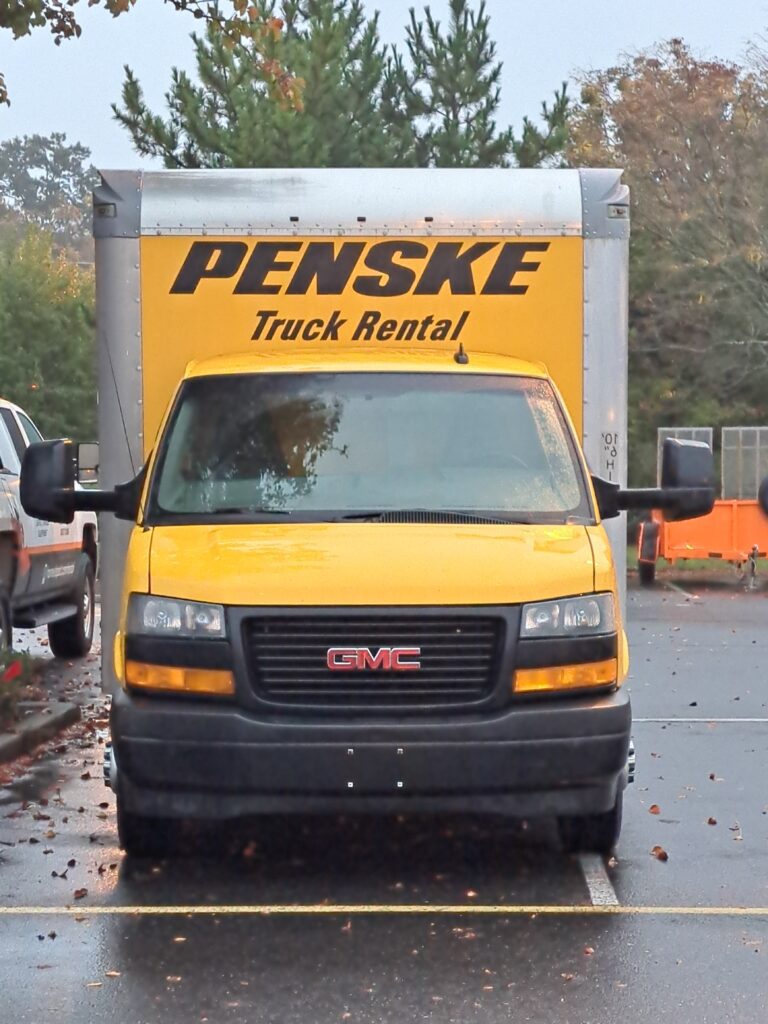 Penske 12 Foot Truck
If you're in the process of planning a move, one of the most important decisions you'll have to make is choosing the right truck. Whether you're moving across town or across the country, having a reliable and spacious vehicle is essential for ensuring a smooth and stress-free relocation. One option to consider is the Penske 12 foot truck, a popular choice for both personal and commercial moves.
First and foremost, let's talk about capacity. The Penske 12 foot truck is perfect for small to medium-sized moves, with a maximum payload of up to 4,400 pounds. This is more than enough space for the contents of a studio or one-bedroom apartment, and can even accommodate the belongings of a small house if you're careful with your packing. With a length of 12 feet, the truck also has plenty of space for large or awkward items such as mattresses, couches, and appliances.
But it's not just about size – the Penske 12 foot truck is also designed for convenience and ease of use. It comes equipped with features such as a low deck and a fold-down ramp, which make it easier to load and unload heavy items. The truck also has a fuel-efficient engine and automatic transmission, which makes it a cost-effective choice for long distance moves.
One of the biggest benefits of renting a12 foot truck is the ability to save money on your move. When you choose to rent a truck rather than hiring a full-service moving company, you can significantly reduce your moving costs. Not only do you save on the cost of hiring movers, but you also save on the cost of packing materials and supplies. Additionally, the fuel-efficient engine of the12 foot truck can help to reduce your fuel costs, making it an even more economical choice. And, if needed there are drivers available to help you with the ride, should you need the assistance. One such company is Truck Rental Driver.
Another advantage of renting a Penske truck is the flexibility it offers. You can choose the pickup and drop-off location that works best for you, and you can also choose the length of your rental period. This allows you to customize your move to fit your needs and schedule, rather than being tied to the availability of a moving company.
In addition to the benefits mentioned above, the Penske 12 foot truck is also well-maintained and reliable. Penske is a trusted name in the moving industry, and their trucks are regularly inspected and serviced to ensure they are in top condition. This means you can have peace of mind knowing that your move will go smoothly and without any unexpected issues.
So, if you're planning a small move to medium-sized move and are looking for an affordable and convenient option, the Penske 12 foot truck is definitely worth considering. With its spacious capacity and convenient features, it's a great choice for both personal and commercial moves. And with the flexibility and cost-saving benefits it offers, it's no wonder that so many people choose the Penske 12 foot truck for their moving needs.
To learn more about Penske Truck Rentals, please see our comprehensive guide.
For additional moving information, please read our next article entitled The Capacity and Benefits of Renting a Penske 16 Foot Truck for Your Moving Needs.
.